The world has divided the girls into those who adamantly urge to open their foreheads, and those who actively promote bangs. But the reality is that now they are at the peak of their popularity, and many fashionistas decide to make drastic changes in order to get into this wave of top women's haircuts.
At Fashion Weeks, stylists and models showed us stylish options for bangs that will be relevant in 2020-2021. Straight, perfectly smooth, arched, short and elongated options, as well as graduated bangs in different styles – there are many options. In general, they all easily integrate into any hairstyle: whether it be a festive styling with a high ponytail or a shock of frivolous curls. The bangs help to perfectly diversify the bob haircut, revive the high bun and effectively complement the loose strands. Let's find out about the trendiest varieties in 2020-2021
Bangs mean dramatic changes in the image.
Each type of bangs changes the image in its own way: to whom it gives its charm, and to someone – lightness or boldness. With bangs, you can hide the flaws in your appearance.
Bangs are always something unusual and interesting. They give the image a novelty and unique consistency. The main thing is that you need to be able to choose the right type for the shape of the face. And what is the classification of bangs – see already in this material.
Oblique bangs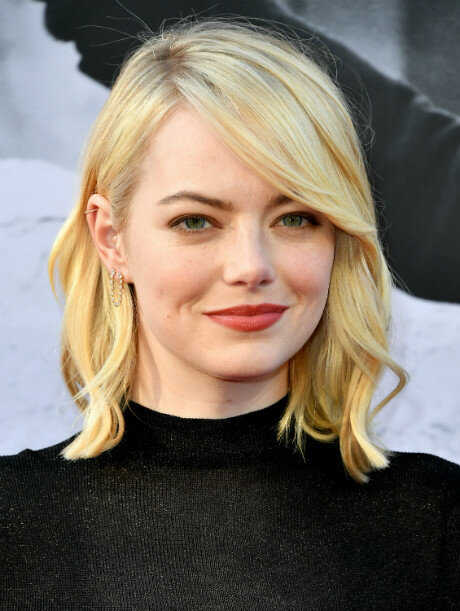 With the help of such a bang, you will get an easy, casual and stylish look. Perfect for ladies with short to medium hair length. With such a bang, you can do any hairstyle and even short haircuts (bob or bob bob). This haircut gives every lovely woman elegance, grace and simplicity.
This option will add elegance and ease to any youth hairstyle. Oblique bangs are equally good with styling for both short and medium hair lengths.
The bangs obliquely give many variations – short and long, torn and graduated, lightness and negligence are welcomed, as well as the volume and density of the bangs. Looks cool with a bob haircut, a high ponytail and a fashionable bun.
Long bangs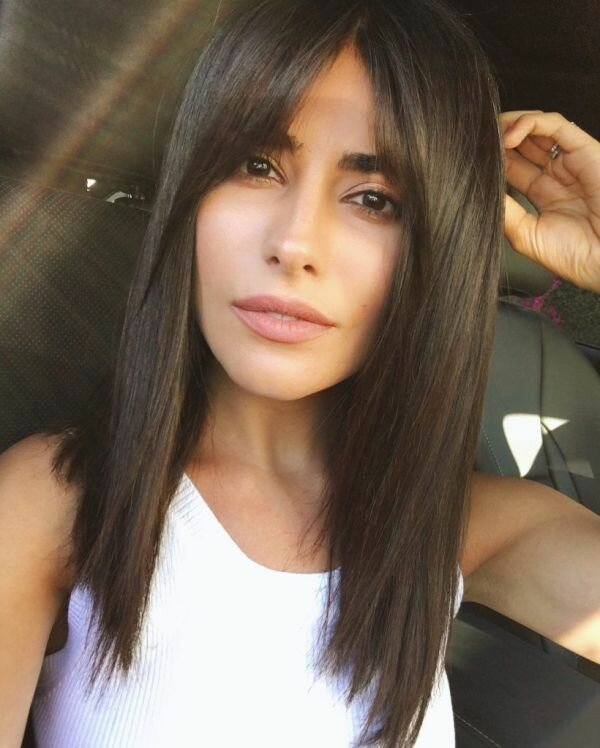 With such a bang, you will look like a very romantic charming girl who will capture all men's hearts. Suitable for medium to long hair. Round, square, triangular face – suits everyone. Especially for representatives of a roundish face, an elongated haircut is such a rescuer, as it visually stretches the face. A very harmonious haircut that can be done quickly and easily.
Long bangs in the 2020-2021 season will also be at the peak of popularity, they help hide flaws and are suitable for any type of face. You will not go wrong with the choice of this option if your hair is slightly below the shoulders or, on the contrary, is long. Elongated fringe harmoniously fit into any image.
Long bangs with torn, uneven cuts and extensions on the sides look fashionable. This method will give your appearance Romantic and feminine.
Baby bangs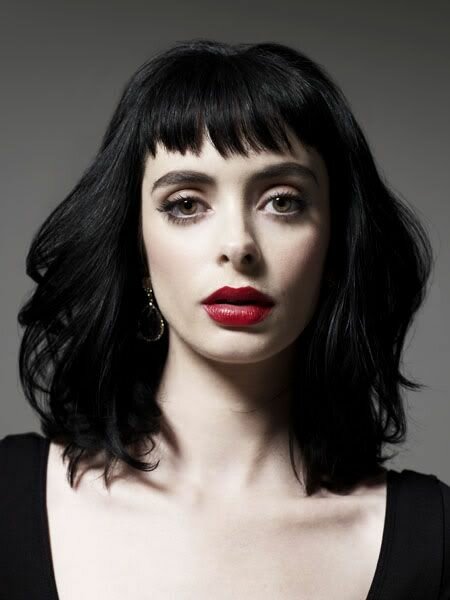 A completely new trend in the fashion world. Look very unusual and bold, and in some images it is even shocking. If you are extravagant, bold, uncommon and without complexes – feel free to experiment with short bangs! With such a haircut, you will definitely stand out from the crowd and shock your friends.
With the light hand of celebrities and models from fashion-puffs, straight short bangs have become the choice of many fashionistas who are not afraid to stand out. This is really a fashionable solution for daring ladies, because it is one of the most extravagant, bold and uncommon species bangs hair of different lengths.
The most hype version of such a bang is a baby bang, when its cut line is much higher than the eyebrows. Straight short baby bangs will be the choice of the most extraordinary young ladies. And they are suitable for different hair lengths.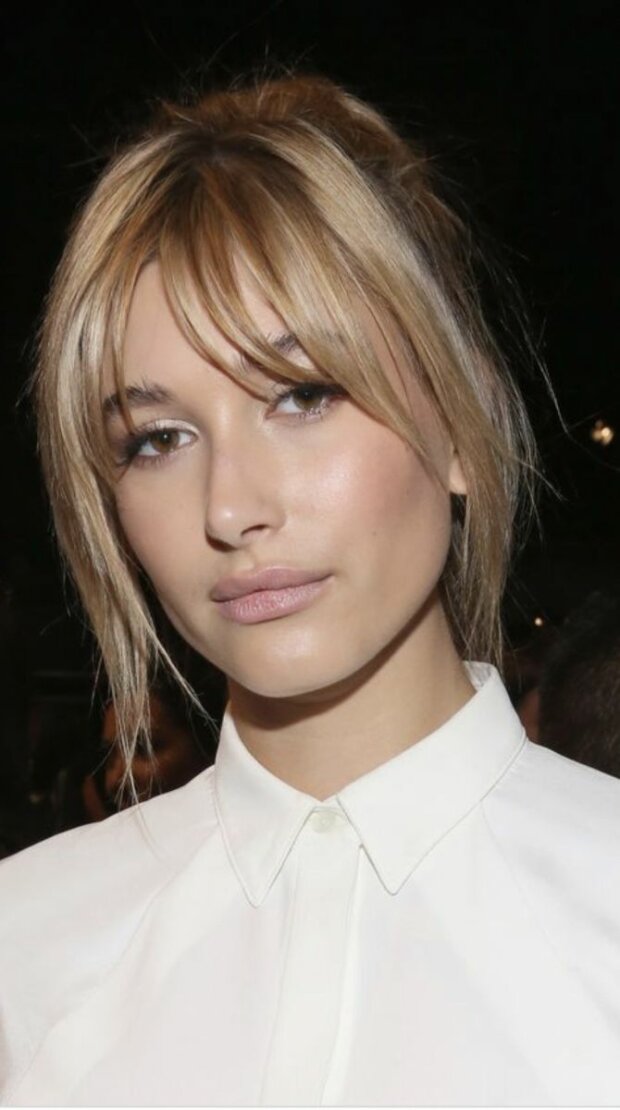 You can call such a bang a Hollywood haircut. She is very popular with celebrities, as she focuses on the most beautiful places on the face, and hides flaws. She adds style and a certain feminine audacity to the image. There are no unnecessary problems with her, since such a haircut does not need styling and maintenance. Curtain bangs will make you look adorable!
A curtain bang, also called a French girl bang, reminiscent of a natural bangs style or a bridge bardo. It's one of the easiest styles for those who cut their bangs for the first time. Cut the bangs down to the bottom of the eyes and add a wave to the outside to finish. The bangs that flow naturally along the line of the face give the effect of making the face look smaller.
Trendy bangs on two sides or curtain bangs are a favorite option for many Hollywood celebrities and beauties around the world. Choose this trendy 2019 trend and you won't go wrong. Moreover, it fits any appearance.
In fact, this is the same straight bangs that are worn with parting on the sides or bangs with an oblique haircut.
Fringe on two sides and can be extended, and the standard – identical looks beautiful on different length hair. It will fit into any hairstyle – be it loose strands, a high ponytail or a bun or hairstyles with braids.
Curly bangs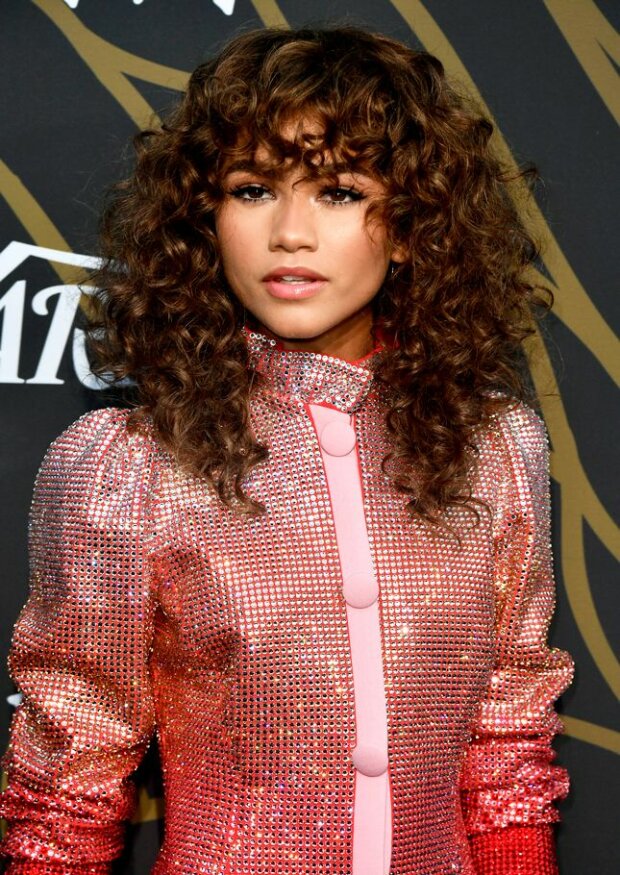 With a bang of slight negligence, you will look like a playful yoke. Curls can make your face look pretty and feminine. You can also experiment a lot with curls, make them more or less expressive. With curly bangs, you will be unique in your own way.
Add a playful and sexy vibe to your curly bangs. Cute spirals will amusingly frame your eyes, and the wind will beautifully throw them back from your face. So if you take a curling iron and are going to curl your hair, do not forget about those strands that fall on your forehead, because this is also the main trend of 2021.
Stop prejudice that curly hair doesn't suit you. Even with native curly hair, you can get stylish bangs. Curly Bang adds a retro mood to any look, as well as the effect of making the outline of the face look clearer.
Torn bangs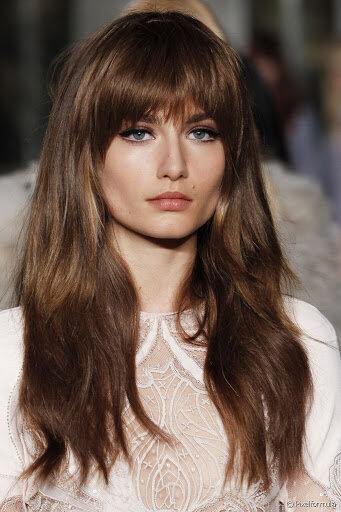 Very cheeky and cute at the same time. Stylish extravagance is guaranteed in your bow with this haircut. Combines in any style, as they can be short, long and oblique. There are a lot of options! So go ahead to meet the changes in the image!
If you want to add boldness and extravagance to the image, choose a graduated or, as it is also called, "torn" bangs. With uneven, cropped edges, the bangs are suitable for any type of haircut – from a long cascade to a trendy bob or bob.
Spectacular torn bangs can be short, long, oblique and on two sides, allowing the image to be equally win-win.
The most common "duets" are short graduated bangs and pixies or long graduated bangs and a cascade of long strands. Such a bang is suitable for everyone, and with its help you can bring the shape of the face closer to the ideal oval.
Straight bangs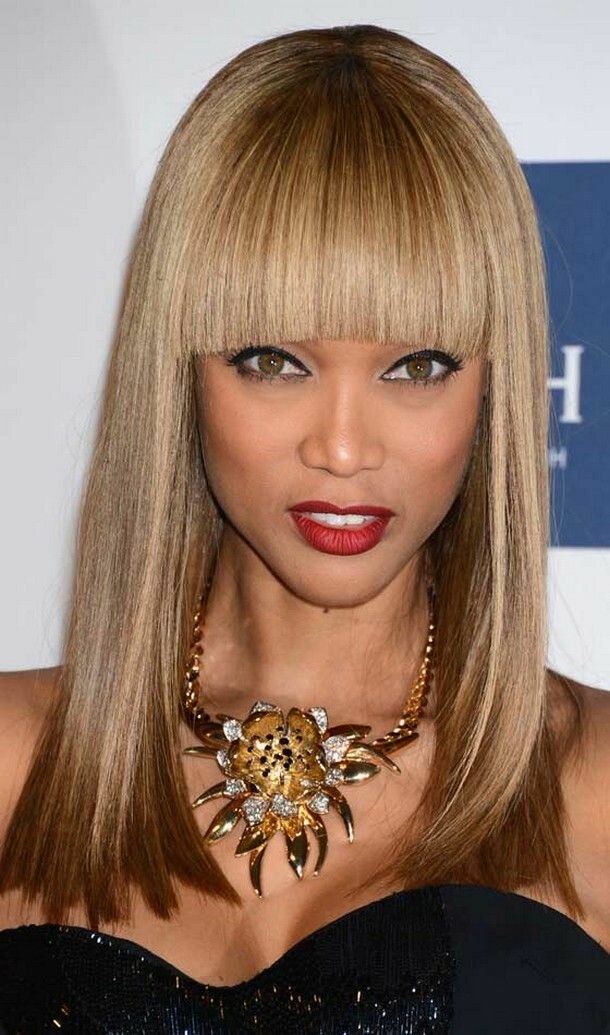 Strong lady – this is the look that straight bangs will give you. Such bangs have been in fashion for a long time. She refreshes the image, focuses on the eyes, and even "rejuvenates".
Straight and smooth bangs that will adorn both short and long hair remain relevant. The bangs in this design can be standard or elongated, thick or not very.
It is better to straighten straight bangs with an iron – this way it will turn out perfectly even, and your image will become much more spectacular. But straight, thin bangs look cool in a slightly elongated natural version (without straightening).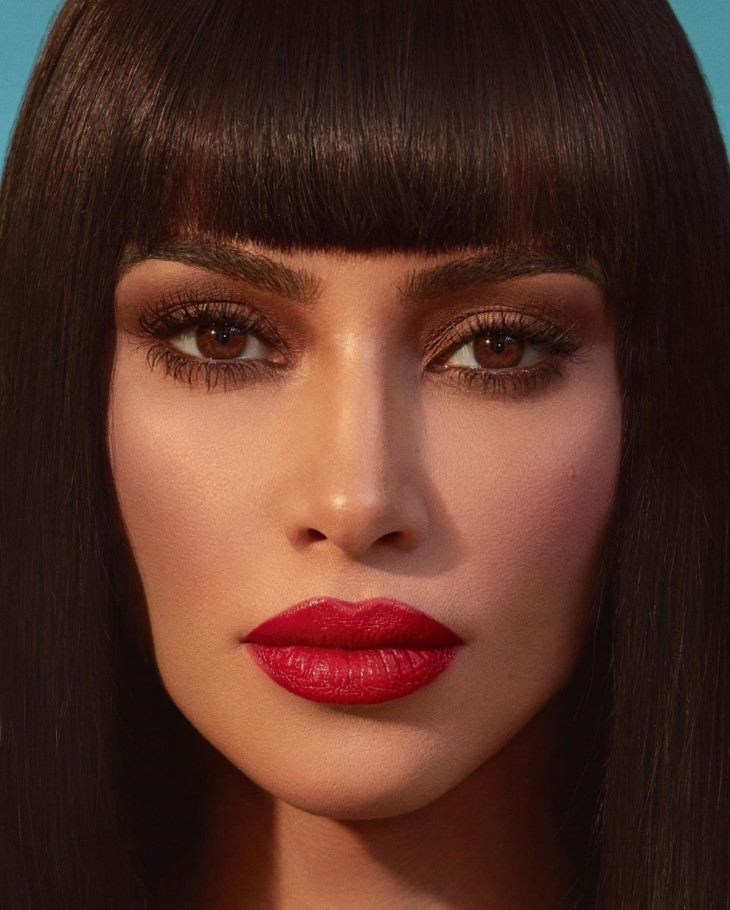 By the way, even Kim Kardashian recently tried on such a bang. The star posted on Instagram a photo in which she poses in an unusual beauty image – with fatal makeup, luscious lipstick and smooth bangs. So Kim strongly stirs interest in the launch of their brand of red lipstick KKW Beauty.
Bangs and pixies
If you're looking for the perfect 2020 couple, here it is. A pixie haircut is beautiful in itself and does not require any additional decorations. But if you want to take her to the next level – add trendy bangs to her! The only drawback of short hair is that you can't think of many interesting hairstyles with them, but bangs can change everything. Comb it up, on one side, forward … but wherever you want! And every day you will be like with a new hairstyle.